GENERAL INFORMATION OF PANORAMA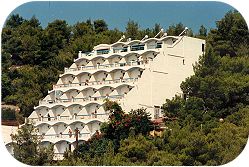 The hotel is on Kalavria with its sweeping pine-clad hills that Panorama Apartments are situated. Built into the hillside overlooking Askeli Bay, all 30 apartments and studios command truly magnificent views of the Aegean Sea and are within easy walking distance of shops, local restaurants and the known
Askeli Beach. The port and Poros town is 20 minutes walk , 3 minutes by taxi and 10 minutes by taxi boat from the apartments.
All our apartments and studios are spacious, with kitchen, bathroom, bedroom, large balcony, air conditioning,safe box. The big apartments have two bedrooms.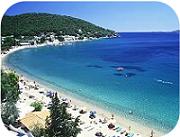 The rooms are cleaned regularly, towels and sheets are provided by Panorama Apartments. We seek at all times to maintain a high standard of cleanliness and hygiene.
We always have readily available important telephone numbers, including those of the hospital, police, tourist office, and taxis and details of all organised tours including departure times, dates and prices.
At Panorama our main aim is to satisfy you, our guests, so that you will return and recommend us to your friends.