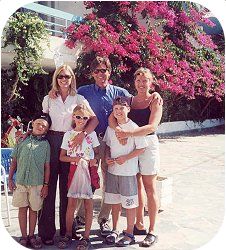 FAMILIES

The genuine warmth and charm of the island and the islanders, appeal to both adults and children alike, making Poros an ideal holiday destinatoin for the whole family.

Poros is very child friendly. Thanks to its sheltered position, the sea is generally calm and shallow on the small, sand and flat-stone beaches of Askeli, Kanali and Neorio on Kalavria or at Aliki and Plaka on the mainland, readily accessible by taxi boat. Children feel at home and parents are worry free.
For families of 4-5 persons Panorama Apartments are spacious.

A verry important thing for many and especially families is that they feel verry safe on the island. Families have left their children by their own to visit one of Poros nightclubs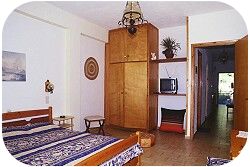 without worries after having spent some time in Poros and felt its atmosphere. And it is true that Poros has almost no crimes at all. People are verry friendly and peaceful. We at Panorama Apartments have even seen on a few occasions parentsgladly allowing their children to return to Poros after their holiday and work on the island for the remainder of the season. We at Panorama Apartments are of course very glad to see those parents trusting life on the island.